Gun Safes
We carry safes to secure your rifles, pistols, and shotguns.
Quick Firearm Access
Need to access your firearm quickly? We have safes that use biometrics, keys, pin codes, and remote buttons.
Commercial Fire & Security Rated
Strong and heavily fire-rated safes to protect your business's valuables.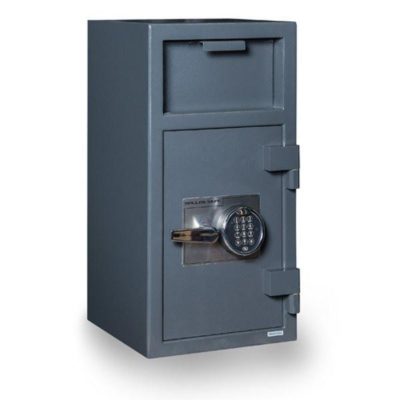 Depository Safes
Depository safes allow people to security to drop off money, documents, or packages.
Home and Office Safes
Need A Safe?
We sell quality safes from Hollon, Rhino, Vaultek, and Amsec! Our retail store has a variety of safes in stock or we can order one that best fits your needs. We also offer delivery and bolt-down installation. For more information, give us a call at (509) 663-5610.
We Sell
Pistol & Rifle Safes
Floor Safes
Fingerprint Safes
Wall Safes
Depository Safes
Fire & Burglary Rated Safes
Need a Safe Opened or Serviced?
We have many years of experience working on a large variety of safes. From small fireproof boxes to large bank vaults and safe deposit boxes. If you have lost the combination or the lock has broken, we can provide professional safe opening services. Give us a call for a free estimate at (509) 663-5610.